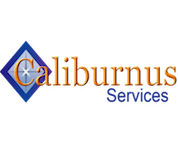 Caliburnus Services, LLC – Papillion, NE
Owned and Operated by John Cooper, Class of '76, Caliburnus Services, LLC provides its customers a penetrating, incisive quality "finer edge" services and consulting capability supporting the U.S. Military, Department of Homeland Defense, State, County, and local government, as well as, commercial business enterprises.
We provide our services through three different Lines of Business – Infrastructure Management; Purchasing; and Advisory and Assistance Services (A&AS). Over 33 years' experience providing leadership, project management, strategic planning, purchasing, organization development, training, and continuity of operations solutions ensuring our customers receives "Excalibur" level of services.