Welcome MCHS Alumni and Friends
On May 18, 2017, Honors Night at the Mascoutah High School Auditorium, we presented over $10,000 in scholarships to deserving graduates. This is the first time in our brief 9 year history that we were able to hit the $10,000 mark. We believe that the MCHS Alumni and Friends Scholarship is the single largest scholarship with regard to dollar amounts awarded on that night. We could not have achieved this goal without the generous support of our alumni, friends, sponsors, volunteers and the faculty and administration of Mascoutah High School.
We are pleased to announce that the following individuals are the recipients of the 2017 MCHS Alumni and Friends Scholarships: Shelby Spurlock - $3,000; Melanie Cozzi - $1,500; Sydney Hornitschek - $1,500; Annabelle Walsh - $1,000; Aliana Pickell - $500; Meghan Bibb - $500; Amber Elbe - $500; Jeremy Bunn - $500; Megan Amici - $500 and Daustin Hoelscher - $500.
Thank you for your continued support and generosity!
Bob Spurlock Class of '79
Latest News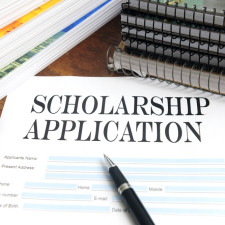 The 2018 MCHS Alumni Scholarship application is now available. Submissions are due March 31, 2018. We want to be a part of your future success, apply today!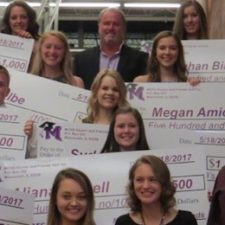 Congratulations to our 2017 MCHS Alumni Scholarship recipients: Shelby Spurlock, Melanie Cozzi, Sydney Hornitschek, Annabelle Walsh, Aliana Pickell, Meghan Bibb, Amber Elbe, Jeremy Bunn, Megan Amici, and Daustin Hoelscher.